Guests are subject to change or cancellation. Some guests may charge a fee for autographs.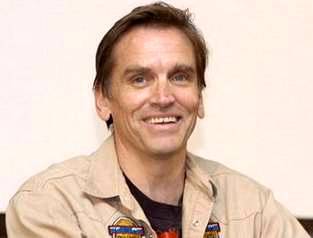 Bill Moseley
got his first film role in Alan Rudolph's
Endangered Species
as a
cab
driver. In 1985's
Osa
he played a character named "Quilt Face." His third role has become one of his most well known; he appeared as
Chop Top
in
Tobe Hooper
's
The Texas Chainsaw Massacre 2
. Two years after
TCM 2
, he played Frank in 1988's
Mamba
. Also in 1988 he played Dr. Gilsig in the remake of the
Steve McQueen
film
The Blob
. He next played Darrell in the film
Pink Cadillac
starring
Clint Eastwood
. He then played the lead role of Ricky Caldwell in
Silent Night, Deadly Night 3: Better Watch Out!
.
In 1990, Bill Moseley appeared in three films: Crash and Burn, The First Power, and The End of Innocence. That year, he also portrayed Johnnie in
Tom Savini
's
remake
of
George Romero
's 1968 zombie film,
Night of the Living Dead
. In 1993, he had a role in the cult hit
Army of Darkness
as the Deadite leader. A year later, he was featured in the video game
Corpse Killer
. In 1997 he did voiceover work, for the film, Anders Jacobsson's
Evil Ed.
In 2003 he starred as the maniacal
Otis B. Driftwood
) in
House of 1000 Corpses
. As Otis, he again became an icon in the horror community. In 2005, he reprised the role of Otis in the sequel
The Devil's Rejects.
In 2008, Moseley plays the role of Luigi Largo in
Repo! The Genetic Opera
. In this futuristic, genetic opera, he was able to network with
Nivek Ogre
of
Skinny Puppy
and
ohGr
and subsequently, appear's on
ohGr
's new album
Devils in my Details
. He mainly speaks at the beginnings or endings of the songs in vivid, poetic rants. He appears on
Eyecandy
,
Feelin' Chicken
,
Psychoreal
,
Timebomb
,
Smogharp
, and
Witness
. Additionally, in 2008, Bill Moseley appeared as a telemarketer in the music video for
Combichrist
's "Sent to Destroy".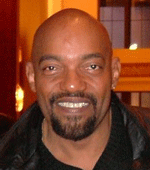 Ken Foree Peter Washington, Dawn of the Dead
Born in Indiana, Ken Foree has been scaring us on the big screen for years!
Ken's introduction to acting took him on an unusual path. He decided to get some formal training at renowned Michael Shulman's Performing Gallery in New York.
Shortly after that he landed roles in the film The Bingo Long Traveling All-Stars and Motor Kings opposite Richard Pryor and James Earl Jones and a guest starring role on TV's "Kojak". To make proverbial ends meet, he took a position as an assistant manager for a restaurant in Greenwich Village, New York while he was also trying to perfect his craft by doing off Broadway theatre at La Mama. One day, an actor friend told him about an audition that he might be right for on a new indie horror picture that was generating a lot of under-ground buzz. He called, went in and landed the role of Peter Washington in George A. Romero's 1978 classic, Dawn of the Dead, which proved to be a cult classic and in 2003 it marked its 25th anniversary and remains as popular as ever.
In the 2004 Universal Pictures remake, Ken reprised his role of Peter Washington (The Televangelist) and the film continued its streak of winning success.

While he is most widely known for his work in the last two installments of Dawn, he has quite a few other horror films to his credit which include, The Dentist, Sleepstalker, Joshua Tree, Hangfire, Night of the Warrior, and Texas Chainsaw Massacre 3, Rob Zombie's The Devil's Rejects and Halloween, just to name a few.
Mr. Foree serves as Creative Consultant to Horror Realm.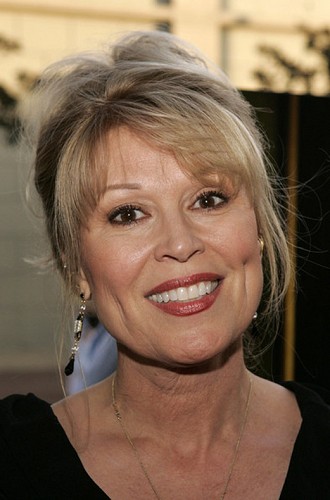 Leslie Easterbrook
has been entertaining fans of both the big screen and small screen for years. Some of Leslie's early work included her role as Debbie Callahan in the "Police Academy" movies and as Rhonda Lee in "Laverne and Shirley." In recent years horror fans have had the opportunity to see Leslie Easterbrook in "The Devils Rejects" and "Halloween(2007)." Currently Leslie Easterbrooke is working on many projects including "Monsterpiece Theatre Volume 1" and "Taxidermist."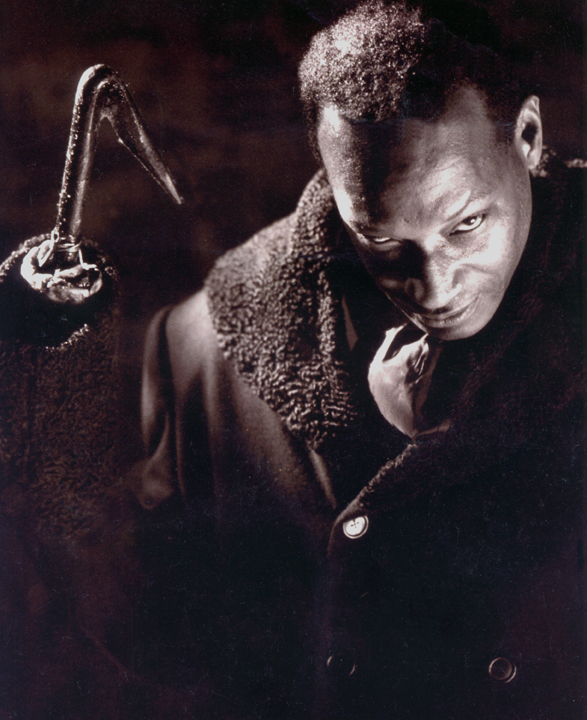 Tony Todd
He has appeared in more than 100 screen and television films, and has played opposite many major stars in Hollywood. His movie credits include: Platoon (1986), Night of the Living Dead (1990), Candyman (1992), The Crow (1994), The Rock (1996), Wishmaster (1997) and the Final Destination series (2000-2006), and Minotaur (2006). Todd was the voice of The Fallen in Transformers: Revenge of the Fallen.
He has also acted on Broadway and television, gaining particular renown for his appearances in popular sci-fi/fantasy series. He is well known for his portrayal of Seth in the 1996 movie Beastmaster: The Eye of Braxas. He is also noted by the Star Trek fandom for playing Worf's brother Kurn on Star Trek: The Next Generation and Star Trek: Deep Space Nine. He also had guest roles as the Alpha Hirogen in an episode of Star Trek: Voyager and the adult Jake Sisko in the award-winning Deep Space Nine episode "The Visitor".His other television appearances include a recurring role on Boston Public and guest appearances on Law & Order, Homicide: Life on the Street, Hercules: The Legendary Journeys, Xena Warrior Princess as Cecrops, The X-Files, Smallville, Angel, 24, Charmed, Stargate SG-1, Andromeda, Chuck and starred as Angela's father in Boy Meets World.He is one of the few actors who has portrayed two different roles on 24. He was initially cast as Detective Michael Norris in season three[2] and four years later as General Benjamin Juma in both 24: Redemption and 24 (season 7).[3]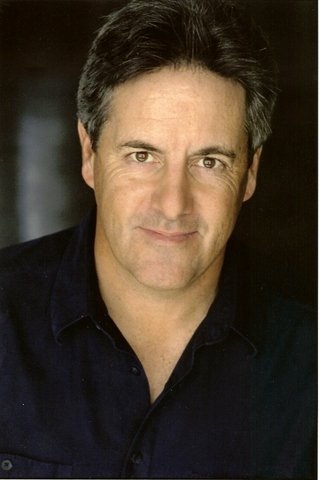 David Naughton made his professional debut in the New York Shakespeare Festival's production of "Hamlet" in Lincoln Center starring Sam Waterston. Was cast as the lead singer/dancer in the "Be A Pepper" Ad campaign for Dr. Pepper. Starred in John Landis's classic horror film An American Werewolf in London which won Rick Baker his first Oscar. Also starred in Michael J. Fox's film debut Midnight Madness, as well as the ski comedy Hot Dog... The Movie. Played opposite Pam Dawber and the late Rebecca Schaeffer in My Sister Sam on CBS. Recorded the hit disco single "Makin It" and also starred in the ABC series of the same name, Makin' It.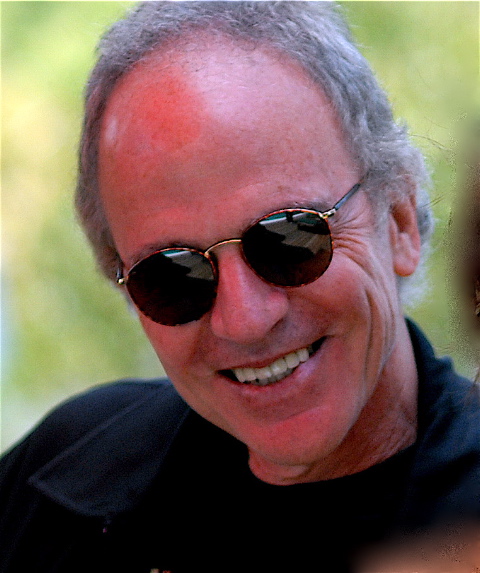 Jeff Lieberman
writer/director/producer
'Squirm' 'Blue Sunshine' 'Just Before Dawn' 'Remote Control'

'Satan's Little Helper'

Jeff's first feature film writing effort was the detective thriller 'Blade' which he co-wrote with Ernest Pintoff and starred John Marley and Morgan Freeman.

This was followed by his first feature writing and directing effort, the 1976 'Squirm.' Distributed worldwide by American International Pictures, 'Squirm' has earned a permanent place in the 'Golden Age of Horror'

Then came the

1977 cult thriller classic, 'Blue Sunshine' starring Zalman King and Robert Walden, followed by the 1981, thriller 'Just Before Dawn' starring Gregg Henry and George Kennedy. In 1987, Lieberman wrote and directed the Sci-Fi thriller 'Remote Control' starring Kevin Dillon and Jennifer Tilly.
After more than a decade working in Hollywood, serving on such projects as screenwriter of The Neverending Story Part Three, Lieberman returned to genre filmmaking, writing and directing the 2004 feature film 'Satan's Little Helper.' Starring Amanda Plummer and Katheryn Winnick, then in 2007, he created, wrote and directed the pilot for the television series 'Til Death Do Us Part,' a half hour dramatic anthology series starring none other than John Waters.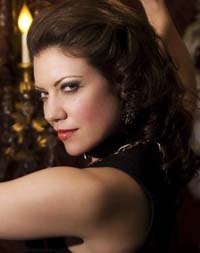 Tiffany Shepis is an American scream queen from New York City, who has been involved in film-making since the age of 12. She got her start in Troma Entertainment's Tromeo and Juliet and has since acted in many other horror movies. Some recent movies Tiffany has starred in are "Nightmare Man", "Zombies, Zombies, Zombies" and "Dark Reel."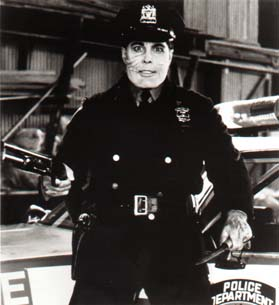 Robert Z'Dar made his film debut in "Code Name: Zebra." He achieved his greatest and most enduring cult movie fame as the vengeful, relentless and seemingly indestructible undead New York City police officer Matt Cordell in the immensely entertaining "Maniac Cop" pictures. Among Z'Dar's other memorable roles are a prison guard in the enjoyably sleazy "Hellhole," a crazed prostitute-murdering serial killer in "The Night Stalker" (this part directly led to Z'Dar being cast as Matt Cordell), a vicious criminal who savagely beats up Sylvester Stallone in "Tango and Cash," the Angel of Death in "Soultaker," a smooth drug dealer in the delightfully outrageous "The Divine Enforcer," and Linnea Quigley's abusive husband in "The Rockville Slayer." A popular frequent guest at horror film conventions, Robert Z'Dar has also produced several movies and continues to act with pleasing regularity in a slew of features.

One of Frank Serrao's first professional acting parts was a lead zombie in George Romero's DAWN OF THE DEAD. He went on to work at WQED-TV on two film projects: A Connecticut Yankee in King Arthur's Court and Shakespeare's Hamlet, portraying the character Bernardo. Frank has appeared in many of the television and feature films produced in Pittsburgh like: Two Evil Eyes, The Fish That Saved Pittsburgh, Diabolique, Striking Distance and Passed Away. He has also worked behind the scenes as a transportation department member on Citizen Cohn, Monkey Shines: An Experiment in Fear, The Jacksons: An American Dream, No Place like Home, Money for Nothing, and much more. Frank is also a middle school language arts teacher.

Joe Shelby portrayed a motorcycle raider and Martinez, a "chinco looter" in the horror classic DAWN OF THE DEAD. Joe wore many hats during the film production including that of assistant Make-Up artist. Joe has worked on over 50 movies doing such varied jobs as casting, acting, stunts, make-up director, extra, SFX and more.

LEONARD LIESLeonard started working as a professional on the cult horror classic, George Romero's Dawn of the Dead. His image as the Machete Zombie in Dawn of the Dead has become a global horror icon. Leonard frequently corresponds with fans from Japan, Germany, France, and the UK., and of course throughout the U.S. Behind the zombie image is a serious film producer and writer who is presently developing and producing The Fabulous Adventures of Mr. Buckethead, a live action super hero for kids with a comic twist; Brain Storm a powerful true story of a man's recovery after a horrific accident has him pronounced dead and then his miraculous rebirth; Black Wampum a supernatural thriller set in New Orleans and Silver Scream a who-done-it involving a serial killer who has a taste for blood who murders b-movie horror icons at celebrity fan conventions. Leonard is producing these films through his own production studio Dream Catchers Films, Inc., located in Pittsburgh's South Hills. Leonard and Mr. Buckethead creator Alex Strang will be accompanied by Mr. Buckethead at this year's comicon. If you are interested in being considered for a part in the Mr. Buckethead film or tv series kindly go to http://pghfilm.org/hotline/hotline_casting.jsp For more information about Mr. Buckethead or to contact Leonard go to www.dreamcatchersfilmsinc.com or www.machetezombie.com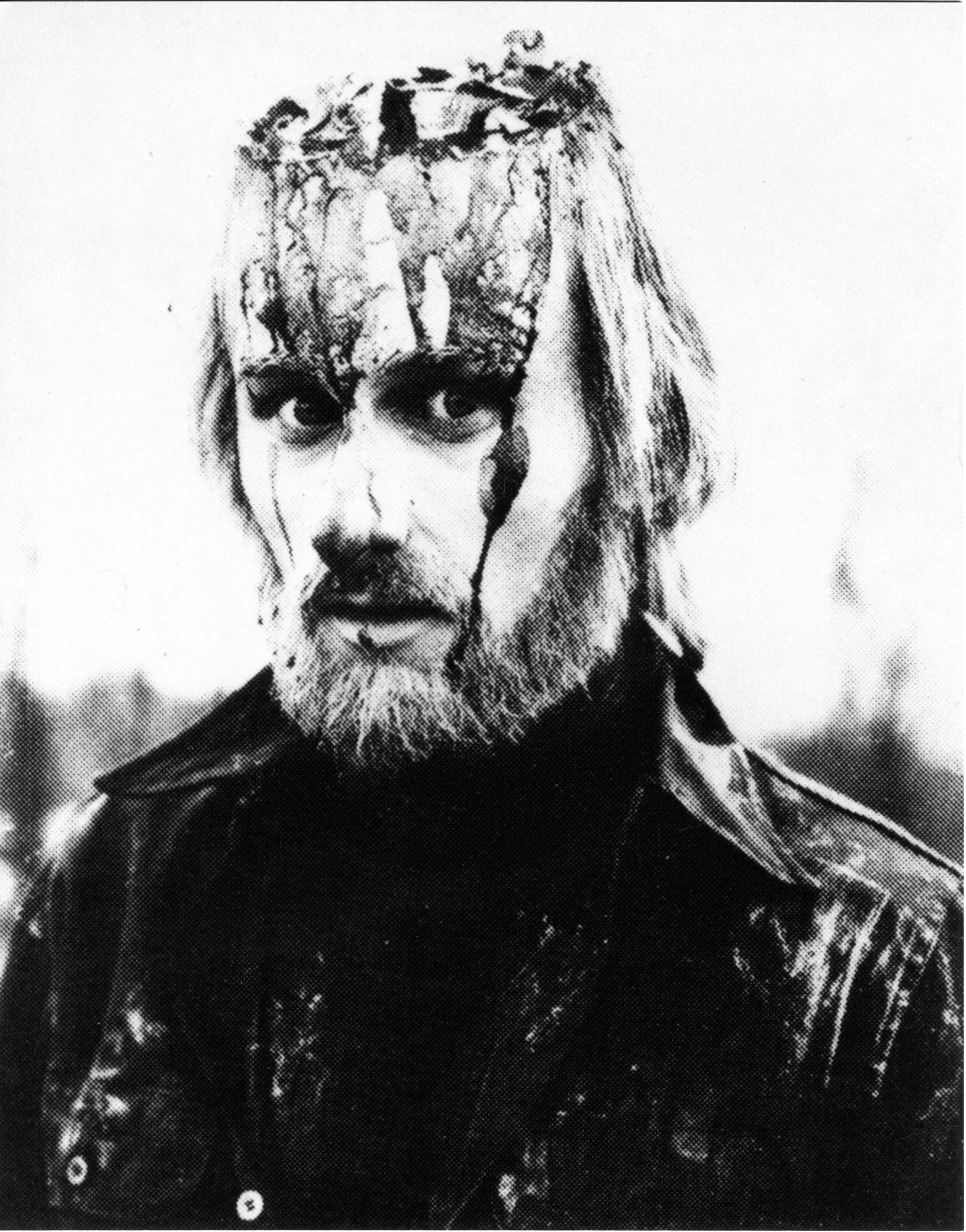 JIM KRUT -- THE HELICOPTER ZOMBIE. In one of the most memorable scenes from George Romero's classic Dawn of the Dead, a helicopter blade slashes the top off zombie Jim Krut's head. The Bravo TV Network has featured it as one of the Top 100 Scariest Movie Moments. In recent years, Jim has acted in such films as The Guatemalan Handshake, Deadlands 2: Trapped, ZOMBthology, 12/24, Squirrel, and The Green Man, He also directs and acts with Gettysburg Stage, in plays such as Dracula, Sister Mary Ignatius, Little Egypt and American Buffalo. He has worked as vice president of communications for 19 years, developing video productions, radio spots and publications. A former actor with two Pittsburgh theatre companies, he performed extensively in the United States, did tech work with The Living Theatre and performed at Scotland's Edinburgh Theatre Festival. He has edited a magazine and newspaper, won national awards for his writing and photography, and taught workshops on writing and design.

Sharon Ceccatti-Hill is best known for playing the lead zombie nurse in the most remembered horror movie, DAWN OF THE DEAD, a George Romero film. She has become a horror zombie legend all across Europe especially in Germany and is featured as such on posters and many books in Germany. Some of the other films that she has appeared in are, Hellraiser III, Knightriders, Maria's Lovers, Death Penalty, Silent Witness, Kid Brother (which won awards at the Montreal Film Festival) and many more. Sharon has had a long career over 20 years as a movie and location casting director casting principles, day players and extras. She has cast such films as, Dominick and Eugene; Lady Beware; Gung Ho; Mrs.Soffell; and All The Right Moves. She has worked with directors such as Ron Howard, George Romero, Michael Chapman, Andrei Konchalovsky, and many more. She later joined the David Copperfield Tour as the world's greatest magician's personal assistant appearing on stage with him. Since then, Sharon has been scouting locations for movies.
Nick Tallo
Behind the scenes, Nick has carved out a career working behind the camera as a grip, cameraman, or working the lights for too many films and TV shows to count. He's worked on several horror films, including KNIGHTRIDERS (1981), CREEPSHOW (1982), SLEEPAWAY CAMP (1983), DAY OF THE DEAD (1985), NIGHT OF THE LIVING DEAD 1990, all the way through the recent MY BLOODY VALENTINE (2009). Nick has taken a few rolls in front of the camera, including playing "Bomba," the grenade-tossing Motorcycle Raider in George Romero's DAWN OF THE DEAD (1978).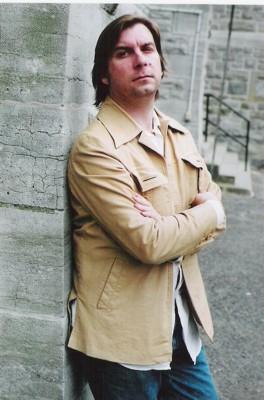 BRETT KELLY
As an actor/director BRETT KELLY has over a decade of experience.
As an actor/director, Brett has completed THE BONESETTER, THE FERAL MAN,
FINAL CURTAIN, SPACEMEN, GO-GO GIRLS AND THE TRUE MEANING OF
CHRISTMAS , THE BONESETTER RETURNS, MY DEAD GIRLFRIEND as well as KINGDOM OF THE VAMPIRE, PREY FOR THE BEAST and the remake of Roger Corman's ATTACK OF THE GIANT LEECHES.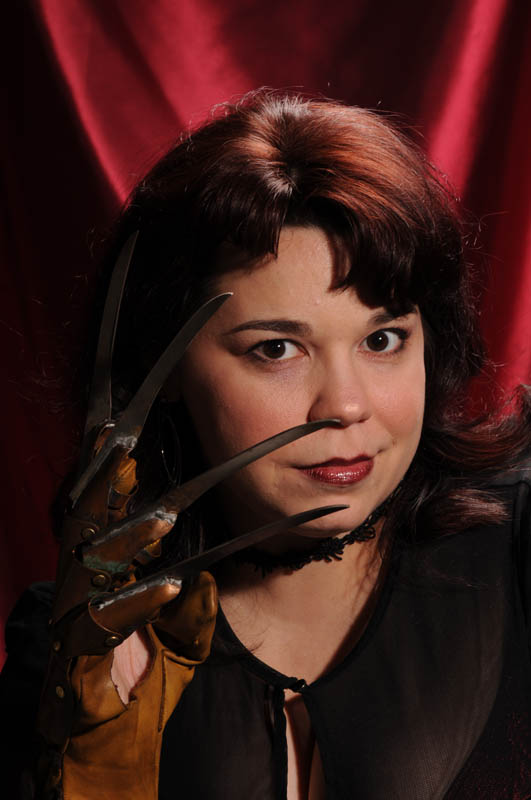 AMY LYNN BEST is an actress, producer, director and co-founder of Happy Cloud Pictures. Through HCP she has produced and starred in THE RESURRECTION GAME, A FEAST OF FLESH and the upcoming DEMON DIVAS AND THE LANES OF DAMNATION; she has directed and starred in SEVERE INJURIES and SPLATTER MOVIE: THE DIRECTOR'S CUT. In addition, she can be seen in AMERICAN NIGHTMARE (2000), DR. HORROR'S EROTIC HOUSE OF IDIOTS (2003) and COUNTESS BATHORIA'S GRAVEYARD TALES.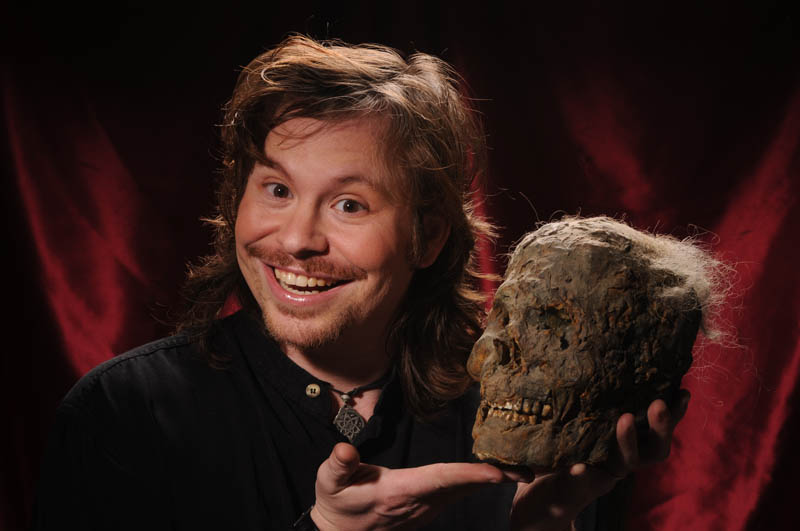 Screenwriter and journalist MIKE WATT wrote and directed THE RESURRECTION GAME, Bloody Earth Film's A FEAST OF FLESH and the upcoming DEMON DIVAS AND THE LANES OF DAMNATION through Happy Cloud Pictures, which he co-founded with the lovely and talented Amy Lynn Best and the less lovely but also talented Bill Homan. He also wrote the screenplays for SEVERE INJURIES, SPLATTER MOVIE: THE DIRECTOR'S CUT for HCP, DEAD MEN WALKING for The Asylum and THE SCREENING for G. Cameron Romero. He's the editor of Sirens of Cinema Magazine and the author of the collection PHOBOPHOBIA.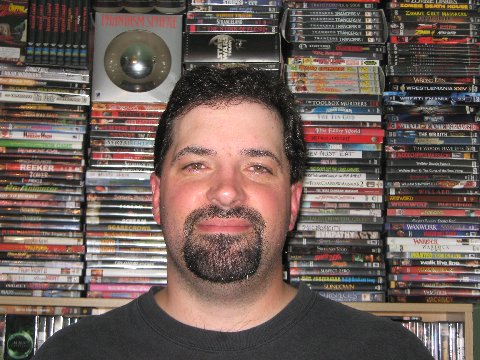 Tim Gross - A horror film fan who is living a dream which is reviewing horror movies, B-movies, and no budget horror from all kinds of places... Tim is a guy who eagerly awaits the next sequel to Hellraiser, Leprechaun, or Holy Shit... Zombies. He has published three review books the past three years called "Gross Movie Reviews Volume One - Three" and has sold copies of the books in the past year in the UK, Australia, Germany, and Canada. He seeks out no budget horror movies on a regular basis just for the mere reason of you never know when you'll come across the next Romero, Craven, Argento, etc. and also to help out these Indy filmmakers to get out the word about their films as he places his reviews of their films on his website www.bastardsofhorror.com and in his latest book. Tim has also written movie reviews for www.bloodtypeonline.com and for Ultra Violent magazine!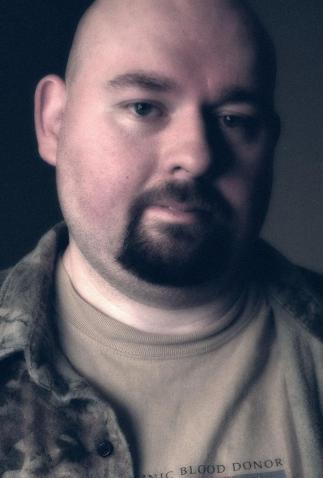 Joe Knetter is from Rochester, Minnesota where he lives with wife Nicole and three
daughters.
In early 2005 he released the collection Twisted Loneliness, which featured an introduction by Sid Haig,.
In 2006 he wrote the Novella Trapdoor with his 11-year-old daughter Katie.
Joe's next books are were debut novel, the much talked about Zombie
Bukkake and the short story collection Sucked up Fhit.

He writes for Cryptic magazine and Dread Central, have been mentioned in
many magazines and newspapers, The History channel, MTV2, Rob
Zombie's weekly radio show as well as numerous sites all over the internet.

Joe has also written and acted in many independent horror films with such titles
as: Pajama Party Massacre, Doomed to Consume, Rottentail,
Moonlighting, Terror Overload, Meatings, Killer Weekend and Hallow
Pointe.
Currently Joe is working on Zombie Road 3D and Hallow Pointe. He is the writer for both films and will appear in both films. Joe is also working on the anthology "Monsterpiece Theatre."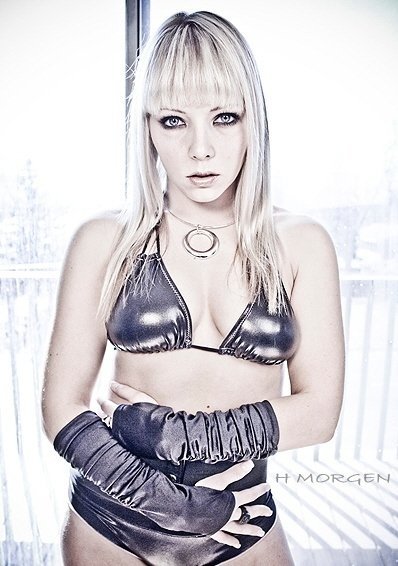 Independent actress / model Scarlet Salem is an artist who has
many original and colorful facets expressed in her versatile field of work.
First & foremost, her enthusiasm and passion for the Horror Movie
genre (both old & new) is portrayed with any role she is given. Her films include Terror Overload, Killer Biker Chicks, Pajama Party Massacre and the upcoming films Night Terrors and Hallow Pointe both written by fellow Horror Realm guest Joe Knetter.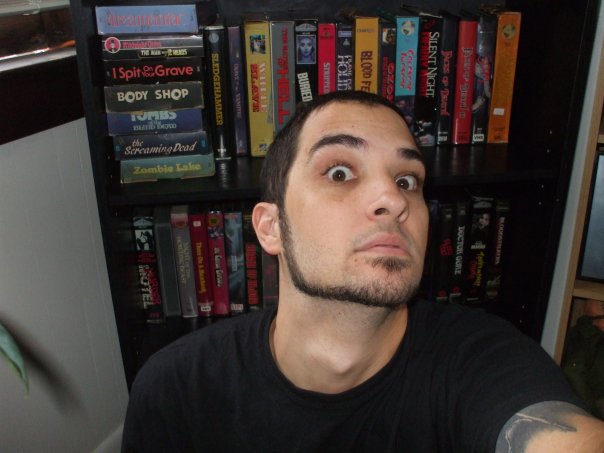 Rick "Of The Dead" Fusselman is the CEO of DSK Productions which started roughly about 6 years ago. They are responsible for making such films as Retards Shouldn't Run With Chainsaws, Slashing Prices, and Holy Shit...Zombies!

Currently he is working with reviewer/writer Tim Gross on gathering producers for the next feature film, Bible Camp Massacre. Which is set to begin filming Summer 2010.

Besides being a director of low budget horror comedy, he is also known for his vast knowledge of horror. He is trying to start his own website based on horror films from the 1980's and looking to begin filming a documentary involving horror.
"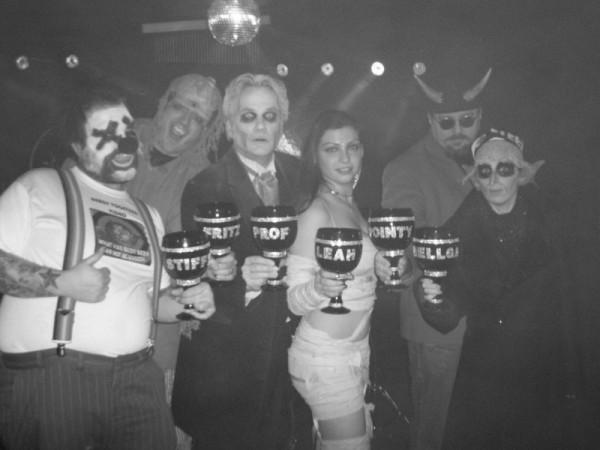 Cast members of The It's Alive Show, Pittsburgh's late night horror host program airing Saturdays at 10 PM on WBGN-TV and midnight on WPMY, will be appearing Friday night at 8 PM. Visit www.theitsaliveshow.com for more information on the show.
Sponsored by Art Institute of Pittsburgh