Artists are subject to change or cancellation.
Guest Artists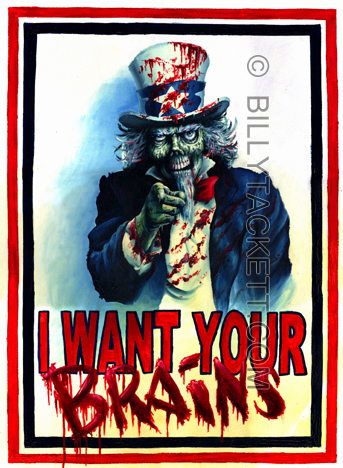 Billy Tackett
Award winning artist Billy Tackett hasn't always been referred to as "The Creepiest Artist in America". With humble beginnings in rural KY, the darkness came a-callin' early on. His fondness for Famous Monsters of Filmland over Little Golden Books hinted at a dark future to come. Eventually his mastery of the macabre arts drew him to the big city in search of more enthusiastic victims. After publishing over 200 book cover and illustrations he created his signature piece, Zombie Sam, giving birth to his Dead White & Blue series. Those paintings then became the inspiration for the Dead White & Blue Comics graphic novel, scheduled for release early 2009 from Abyss Walker Comics.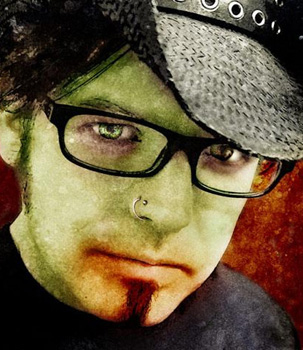 Joel Robinson is a horror and comic book artist specializing in character portraiture. In addition to being a staff artist at HorrorHound Magazine, he produces Prints of the Macabre, designs convention posters and creates artwork for various bands including Unknown Hinson. See Joel's work at www.artpusher.net. Joel's art has been featured on cable channels G4 & Sci-Fi Network, AMC, TCN, fangoria.com, comicmonsters.com and in HorrorHound and Rue Morgue Magazines. Joel was also the cover artist for the Vincent Price Presents comic book from issues 1-8.

Malcolm Gittins has been creating art for more than 40 years. His work has been seen at several solo and group shows, including Pittsburgh Comicon, Zombie Fest 2007 and on Chiller Theater. Based on the classic chillers and monster pop art of the 1960's, Malcolm creates unique visions of the world's famous monsters. View Malcolm's work at www.myspace.com\monstershoppe.
Sponsored by Art Institute of Pittsburgh