Horror Realm Film Contest
Are you an independent filmmaker with a horror movie that you want to promote? Horror Realm presents its 2009 Independent Horror Feature Film Contest – first prize is a film distribution package provided by R2 Films! The winning film will be distributed by R2 via its TV\Cable\Video on Demand\DVD\Pay Per View distribution channel, and promoted through R2's nationally run TV commercials and on its celebrity hosted TV show "Horror Highway".
R2 Films was started by award-winning producers, directors and editors who were tired of dealing with ineffective and corrupt distributors. Their goal is to create a community where filmmakers can feel secure in distributing their films and know that their films will be treated with respect. For more information, visit www.rsquaredfilms.com.
Complete rules are available by downloading the entry form. Entries must be postmarked no later than July 31, 2009. There is a $35 non-refundable entry fee. The top 3 finalist entries will be screened during the convention followed by announcement of the winner. Entry does not imply or guarantee screening at the convention.
Click here to download the Entry Form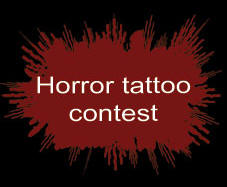 · Horror Tattoo Contest – show off your scariest ink for judging by contest sponsors Human Production Gallery (www.humanproduction.com). Register at the show until 3 PM on Saturday.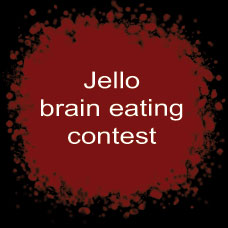 · Jello Brain Eating Contest – there's always room for Jello…and brains! Fastest brain eater wins. Bring your appetite. Register at the show until 8 PM on Saturday.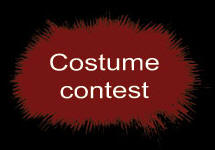 · Costume Contest – come as your favorite zombie, vampire, werewolf, mummy, alien, victim – anything horror-related. Ken Foree will be among the judges. Register at the show until 6 PM on Saturday
Sponsored by Masquerade/Halloween Adventure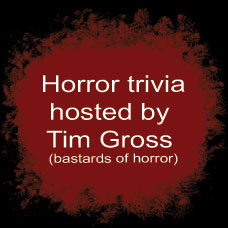 · Horror Trivia Contest – hosted by Tim Gross of Bastards of Horror & Gross Movie Reviews. Put on your horror thinking caps – and watch out if you answer wrong!!! Register at the show until 3 PM on Saturday.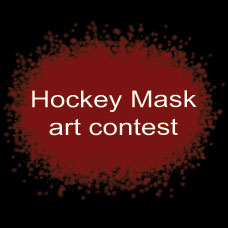 · Hockey Mask Art Contest – by the Art Institute of Pittsburgh, this contest is inspired by The Vader Project (www.thevaderproject.com). Present your best reimagining of the iconic hockey mask made famous in the Friday the 13th series. The blank plastic hockey mask is your canvas. Need a mask? Check with Time & Space Toys at Monroeville Mall. Masks must be brought to the convention no later than 3 PM on Saturday.
Sponsored by Art Institute of Pittsburgh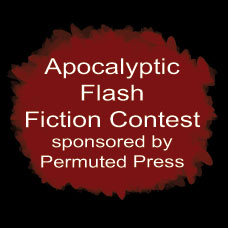 · Apolcalyptic Flash Fiction Contest – sponsored by Permuted Press. We love the apocalypse, and this time we want it short and sweet. Give us your vision of the end of the world--or just before, or just after, you get the drift--in 500 words or less. Entries will be judged by a crack team of Permuted Press authors with prizes awarded to the top 3 stories. Entries accepted until 1 PM on Sunday.